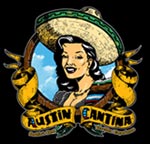 The Story

Austin Cantina opened September 1st, 2007 with the intention of sharing a love of the cultures of Texas and Mexico with the neighborhood of Ballard and the city of Seattle. The Cantina features southwestern décor including art by Texans and music from Mexico, Texas and around the American Southwest as well as the broader Latino and Hispanic musical community.
Our beverages are a blend of Northwest producers and Tex-Mex style, we offer wines produced in Washington and Oregon, beer brewed in Fremont, Mexico and Texas and a selection of Margaritas as well as locally produced Jones sodas.
Of course, there is food! Our goal is to serve healthy portions of nutritious, flavorful food so that an individual can enjoy an appetizer, entrée and maybe share a dessert and walk away satisfied without feeling over-stuffed. We strive to keep prices reasonable for the neighborhood and the dining experience; most people will be able to enjoy a full meal for between $20.00 and $25.00.
We serve a diverse community, including being family friendly (we have several childhood-education professionals on staff) and also serving a late-night snack crowd with a full menu available until midnight Friday and Saturday. We will always have items on the menu to respect the Texas tradition of eating beef, as well as the needs of our vegetarian and vegan guests. Our rich and complex flavors come from vegetable purees instead of lots of butter or cream based sauces or too much salt.
This business is intended to have a profound and positive impact on its community through providing jobs, purchasing local goods, and providing healthful sustenance. Our social responsibility does not place our business values in opposition to the environment and community, but it is integrated with our business model. We have an opportunity to influence eating habits, agriculture, waste management, health awareness and many other components of the commercial food chain, and strive to do so in a positive direction.
return to top